Arright, so I bought the
full sample set
, and today I have set myself the herculean task of swatching all THIRTEEN lipsticks to show you!
For the sake of convenience and/or sanity, I'll be swatching them in the order they are in the site listing, and then I'll do a quick note to say whether or not I think the site description matches up to what they actually look like. Note that any differences are probably due to skintone, body chemistry and/or my application skills :)
Diabolical
"Coppery metallic red"
Perfect description. A lovely bright red. I'm not a huge fan of metallic lipsticks, but this is really quite beautiful.
Bane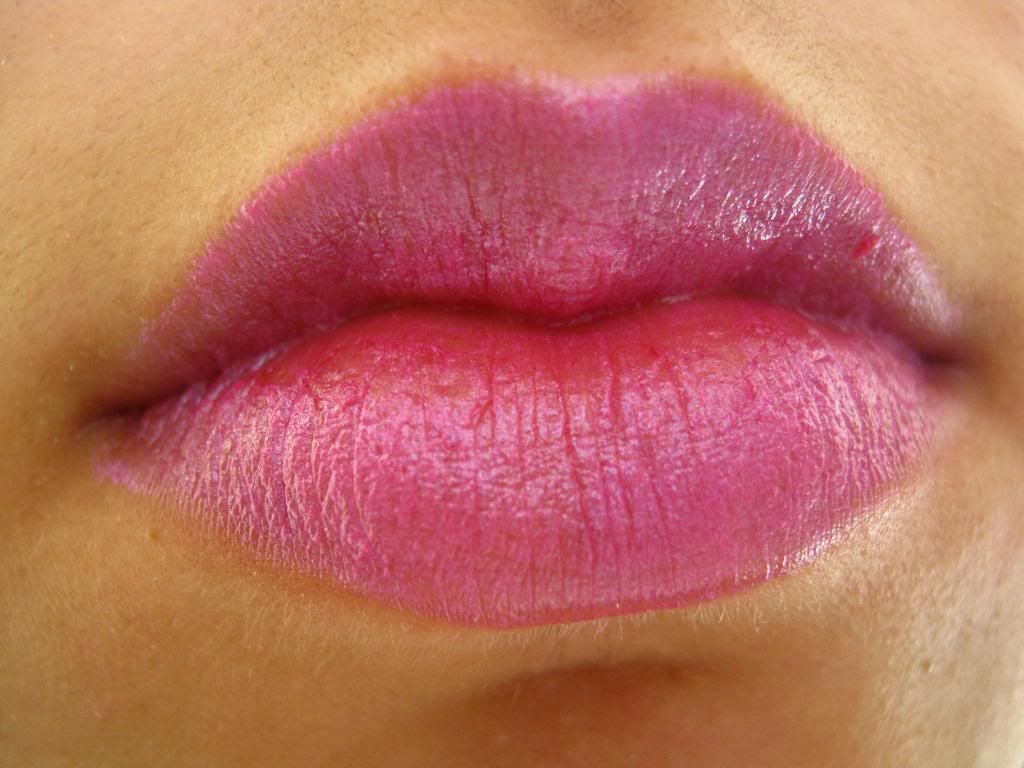 "Bright pink with blue/violet undertone"
Wow... I am not a pink girl, but something about this iridescent fuschia pink, I really like!
Primrose Path
"Pinkish coral with subtle green shimmer"
Couldn't really see the green shimmer, it's more silvery. If I could get this shade in a creme, I'd be all over it. It's a bit too frosty for me.
Devilista
"Cool tone red crème (some call it a moisturizing matte)"
Quite a bit deeper/darker than it looks here. I'm officially a creme girl, I LOVE this. Excuse the less-than-stellar application, I sort of gave up because one of my dogs rolled his ball under the fence and was quite upset about it.
Fiendish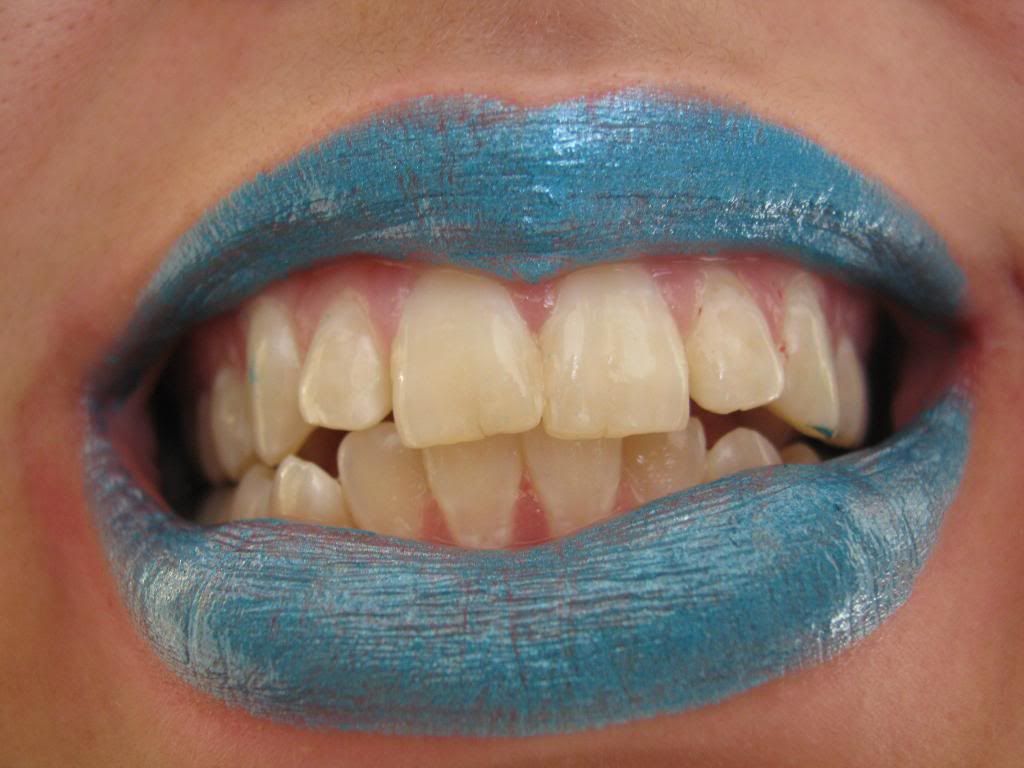 "Dark teal with pink shimmer"
Not very dark on me, and I can't see any pink shimmer. This is a bit of a silly shot. I have this thing with blue lipstick - I love it, but I can never get it to apply smoothly. I have tried Fyrinnae's Ryonume, Morgana's Serenity, and now this. The only blue lipstick I can get to look nice is Morgana's Blueberry, which is quite a dark blue.
Corruption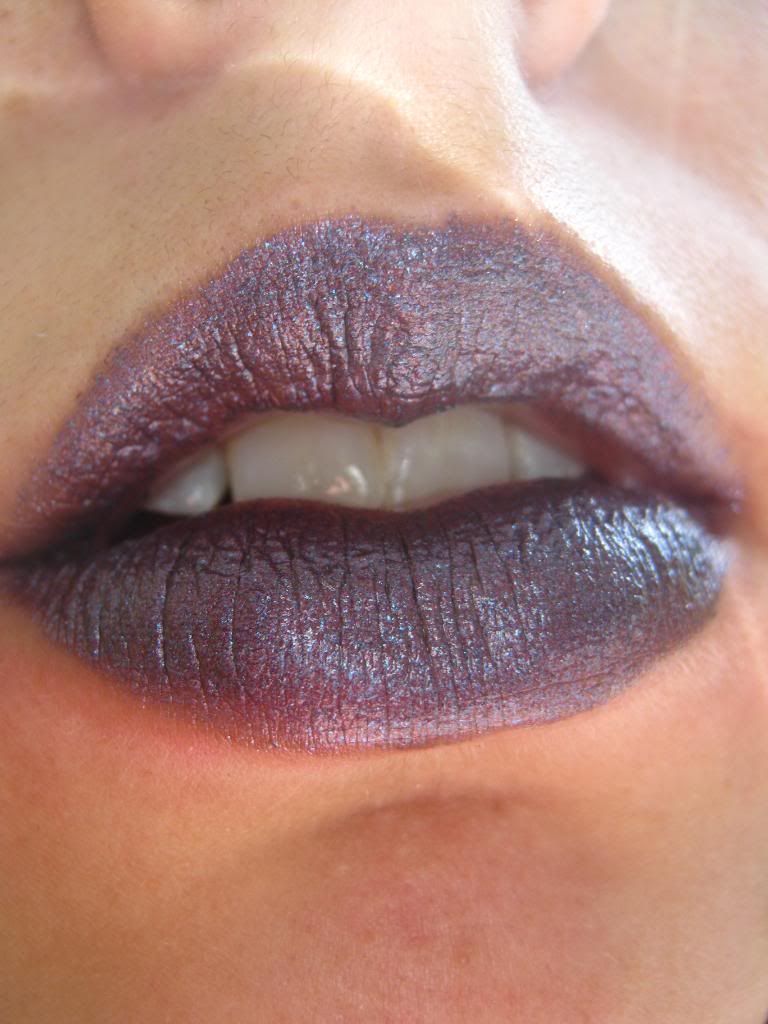 "Deep purple with aqua sparkle"
Ahh, this was SO hard to photograph, which makes me sad because I LOVE this shade. It keeps turning out brownish, but really it's a deep dark purple - think grape juice - with a fine shimmery sheen of aqua. I know I just spent half the post telling you I only like creme lipsticks but I am definitely getting a full tube of this!
Evince
"Metallic grey/silver"
Okay, okay, so maybe I'm not entirely a creme girl. Again this is showing a bit lighter than it actually is.
Fateful
"Black with purple shimmer/shift"
*puts three full-sizes in shopping cart*
*checks bank balance*
*dies a little inside*
Reign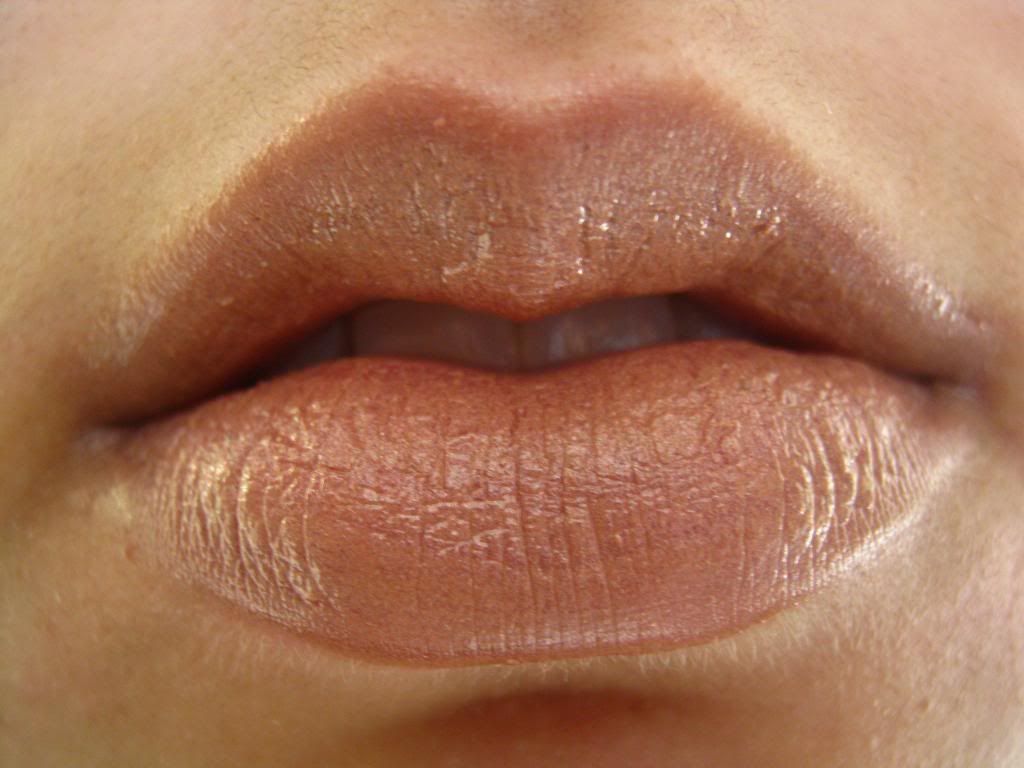 "Nude with subtle pink shimmer"
This is a bit lighter than my natural lip colour, but doesn't give me 'concealer lip'. I didn't really like it at first, but now I've swatched it properly and worn it for a bit, it's growing on me.
Ardour
"Juicy orange crème"
I don't know if I'd describe this as a creme, it looks fairly shimmery when compared to my tube of Sobe Botanical's Panic, which is a totally opaque creme. I'd say get this if you don't already own an orange lipcolour; I'm really happy with my Sobe one.
Zirna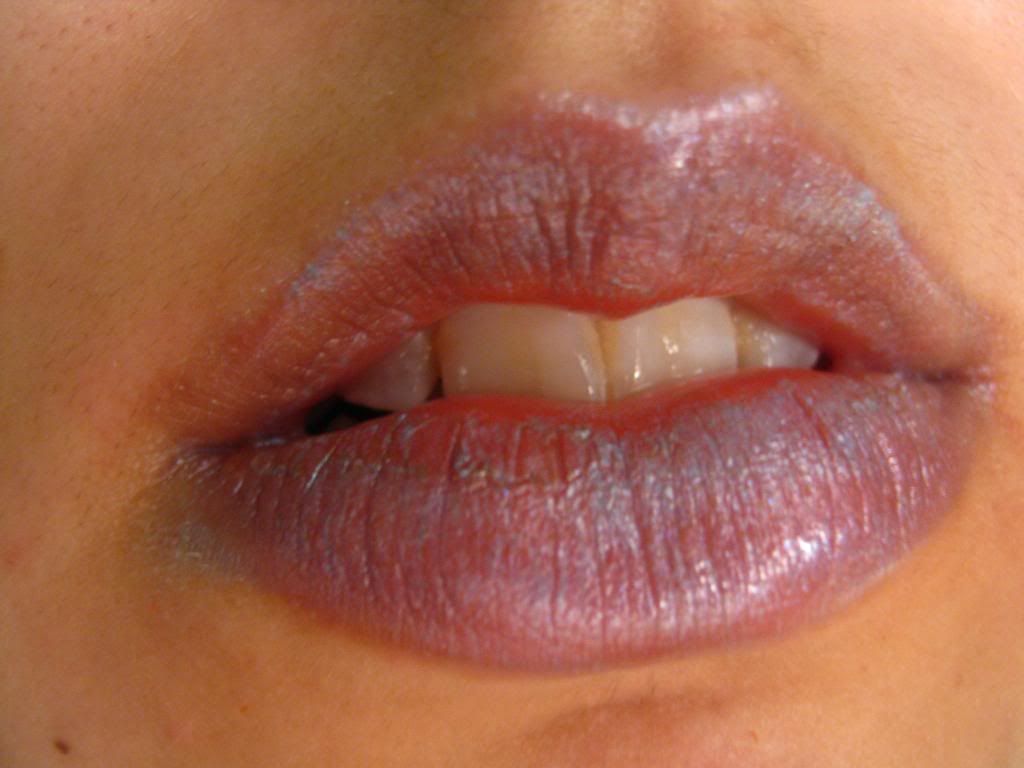 "Sheer light blue opal"
It could just be my sample, but this seemed a lot softer/runnier in texture than the other lippies. Also I didn't attempt to build the colour at all since the description says 'sheer'. It creates a nice shimmery wash of colour, but does tend to highlight any roughness. I had to work it in a bit since my lips are slightly chapped. I think it'd be great for layering, but if you're looking for an opaque, bright blue lipsick I'd say go for Fiendish, or if you're after something darker, Morgana's Cryptoria has some lovely dark(er) blues.
Stiletto
"Bright fuchsia/pink with blue undertone"
This a stunning, vibrant magenta-fuschia cream. Totally not something I'd ever reach for, but gorgeous nonetheless. Might buy a tube for my mum, she adores these kinds of bright, rich pinks.
Zicke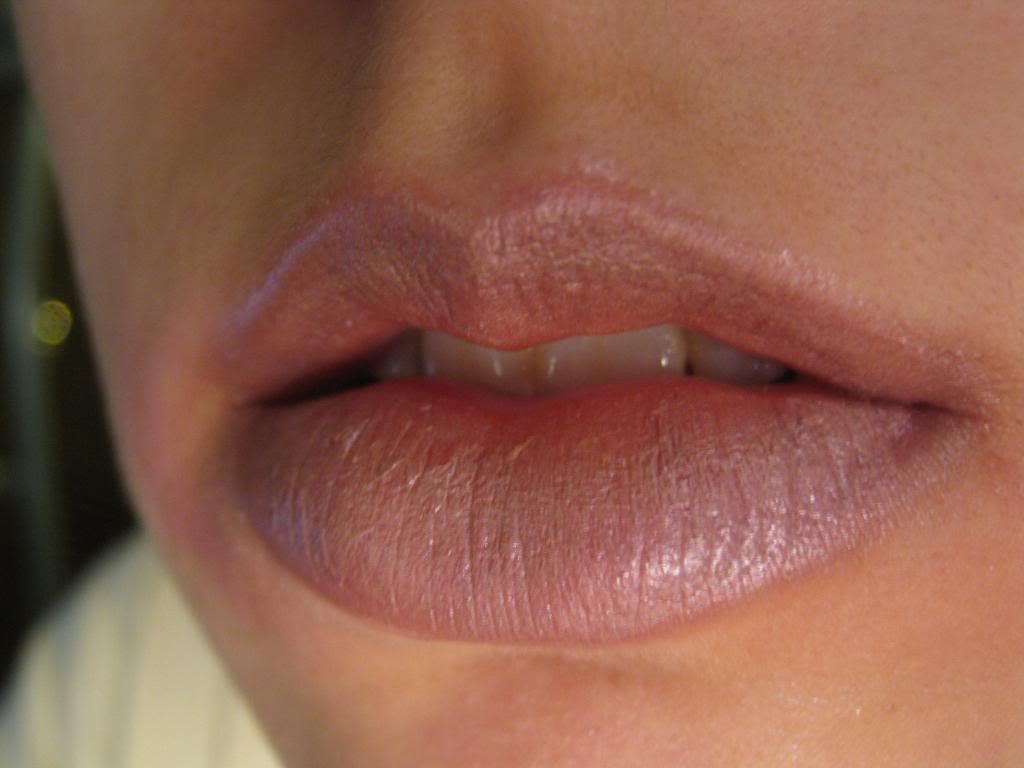 "Taupish metallic lilac with multi color shimmer"
Another 'I'm not sure'. The description is pretty spot-on though, it's definitely a taupe-y metallic lilac, it's a good bit lighter than my natural lip tone, but still quite pretty and neutral.
PHEW, what a swatchfest! The
full sample set
of Evil Shades lipsticks (13 samples for $10) is still available here, and a
single full-size lipstick
is $4.75. All prices in US dollars. Evil Shades also have weekend sales where different items/sets will be discounted.
Non-lipstick post tomorrow (that I wrote while waiting for blogger to load my photos, then finished when I gave up, joined photobucket and loaded photos onto there instead!)