[I now have that 'danger, danger! High voltage!' song in my head.... have you seen the music video? It's super creepy!]
I finally tried out
High Voltage Cosmetics
, after reading about and drooling over them for months. I was quite sad that their
Lip Gunks
(now renamed Lip Whips, sadface) were out of stock when I ordered, as I'm utterly in love with many of them, but hey - an excuse to make another order!
I ordered during their "buy two get one free" sale, so I got 9 eyeshadow samples in all.
Mr. Right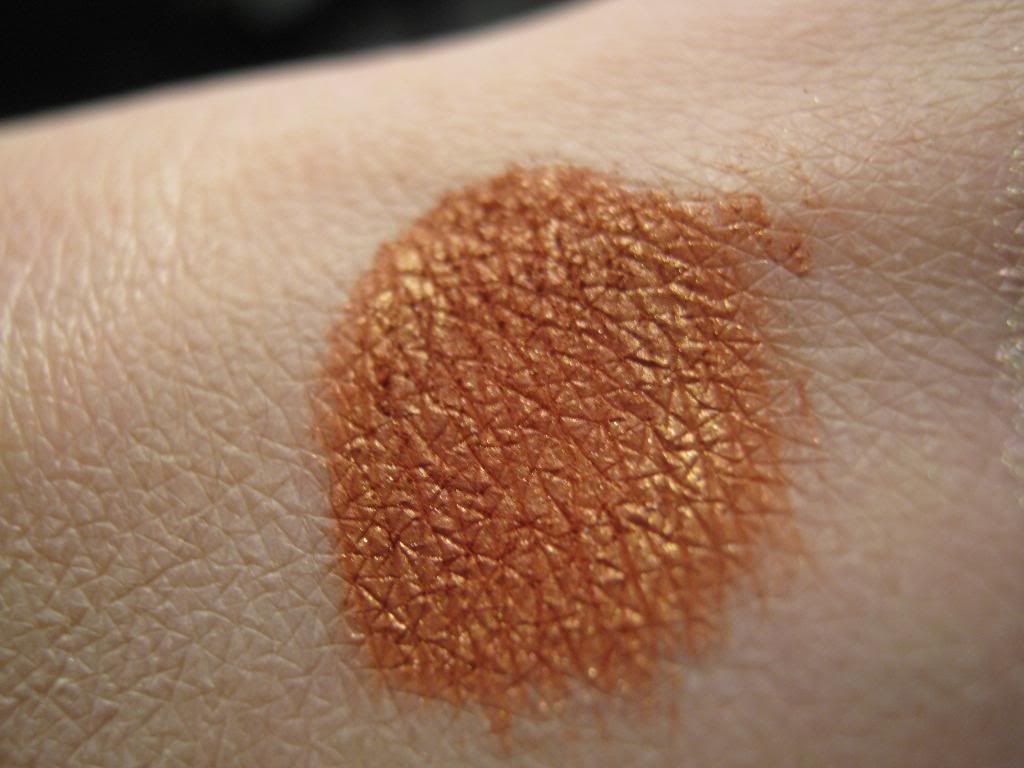 "Strong intense orange with yellow undertones."

Perfect 10

"Light khaki pink."
Hardly shows up on me because it is my PERFECT highlighter colour. Move over Concrete Minerals' Lolita, I think I'll be getting a fullsize of this baby. It looks quite glittery in this picture, but in person it's a smooth wash of colour.

Heart Throb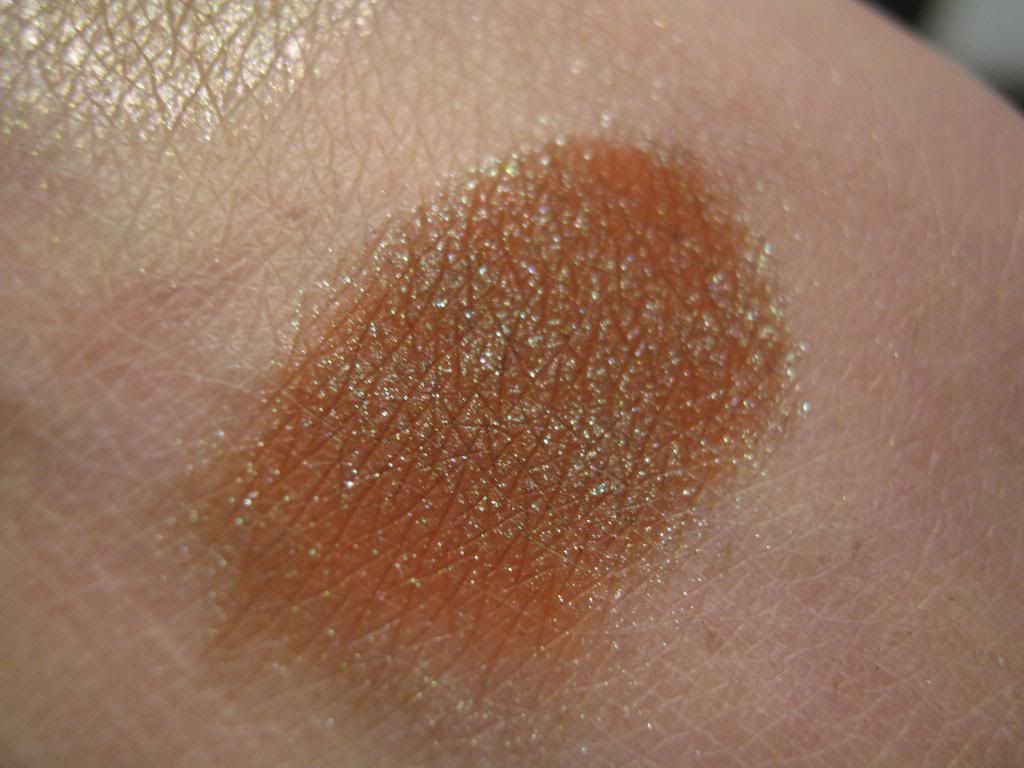 "Duochrome deep crimson red with striking aqua green accents."
This is amazing. On a primer, the deep brick red shows up with a light shimmery sheen of aqua. Foiled or over Pixie Epoxy?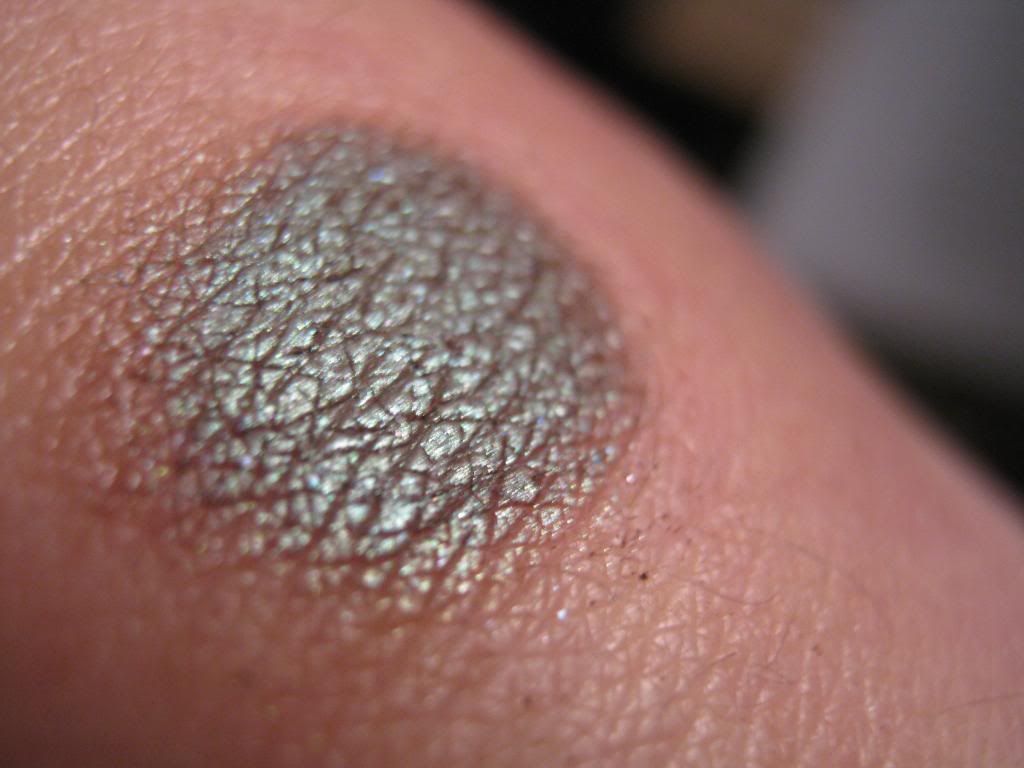 Duochrome!
With PE or foiling, the teal takes over this and transforms it into a shiny grass green. If you want to keep the dusty, dark base colour, use it dry and over a primer.
StarBreaker
"True chartruse with lime green and yellow undertones."
This is like a shimmery eyeshadow version of my beloved Morgana Blueberry lipstick. Gorgeous.
Second Base
"Opaque plum purple with hints of blue and green."
"Very light grey matte shade."
I really like this. Soft, opaqe matte. I can see myself using this for work a lot.

Hot Rockin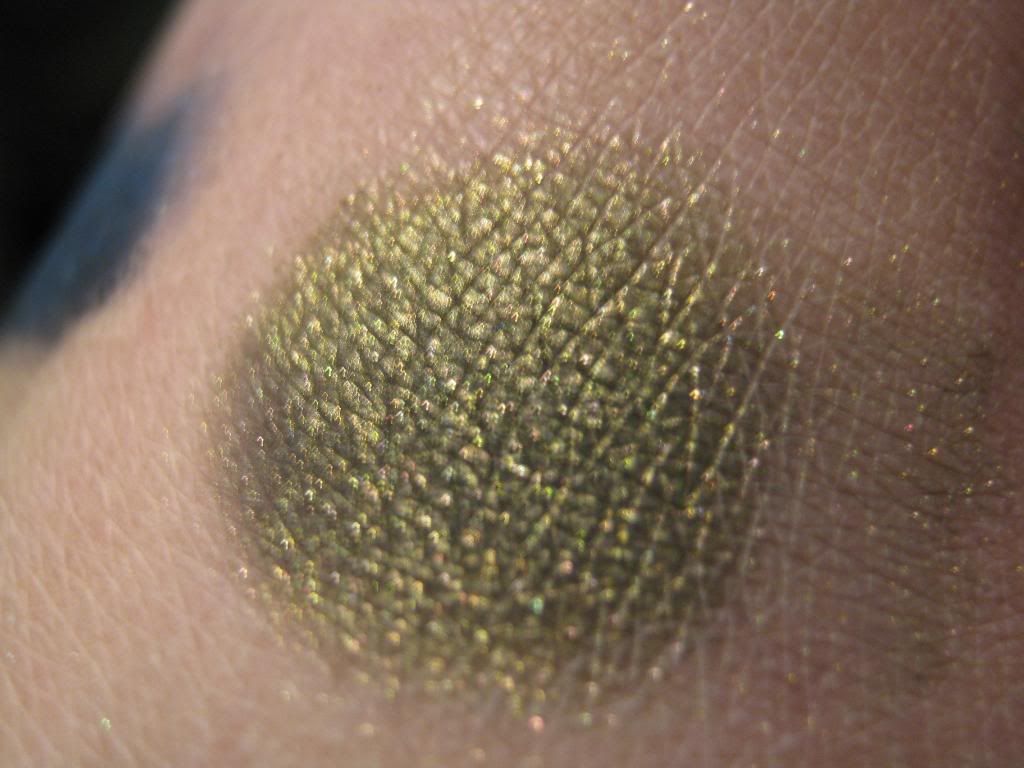 "Metallic dirty green gold, very unique."
I do like this shade, but I have to contest the 'very unique' label. I have seen metallic olives like this from Fyrinnae (Dressed To Kill) , Meow Cosmetics (Ancient from the Egyptian Treasures collection) and Aromaleigh (Amarante from the Bette Noir collection), just to name the ones I have in my collection. Yes it's pretty and complex, but it is possible to get similar things elsewhere.
I do really like these shadows, and plan on trying out a lot more. Pricing and shipping are really reasonable and my order arrived in good time. New colours are out quite often, both in Whips and eyeshadows. Jasmine really likes mixing, it seems! Check out the new Halloween collection
here
.